Buying shoes, clothes etc online can be a pain sometimes, you always wonder.. Will it fit? What Size is XL?
We have tried to help you, and make it pleasurable to purchase online.
We source the best products for you, but not all sizing is 100% the same. therefore we recommend checking the product descriptions for a sizing guide. This page is a generic sizing guide to go by.
WE DO NOT HAVE A STANDARD SIZING SYSTEM – we cannot guarantee that a size 14 in one top is the same as a dress size 14. Please check the conversion tables provided!
Shoe sizes
This is a generic conversion table for shoe sizes.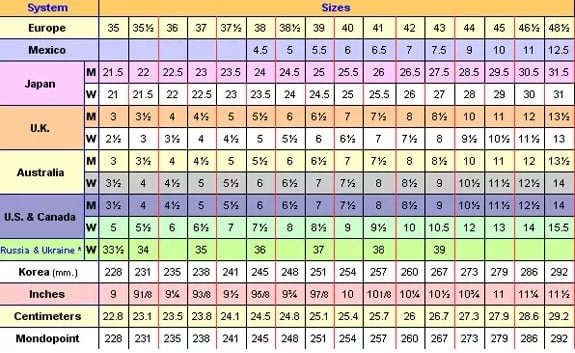 Size tables for clothes
Sizing varies from Country to country. Please see the generic sizing chart below. If you are still struggling, please contact us.
Finding your size without using a measuring tape (clothes)
Finding your size with measuring tape (Clothes)
Another system used by shops is providing the exact measurements of the clothes they are selling along with instructions on how to take our own measurements with measuring tape. Once you have figured out your measurements, just compare them to the table to find your size (ex: XL, L, M, S, XS). This method is more frequent when the product is a suit, jacket or informal pants. below are some examples taken from Adidas and Nike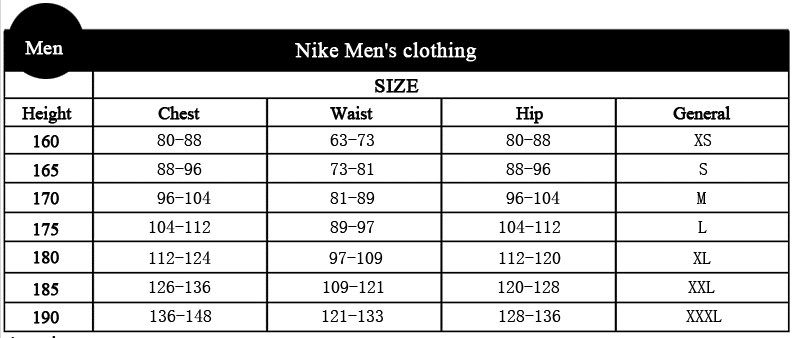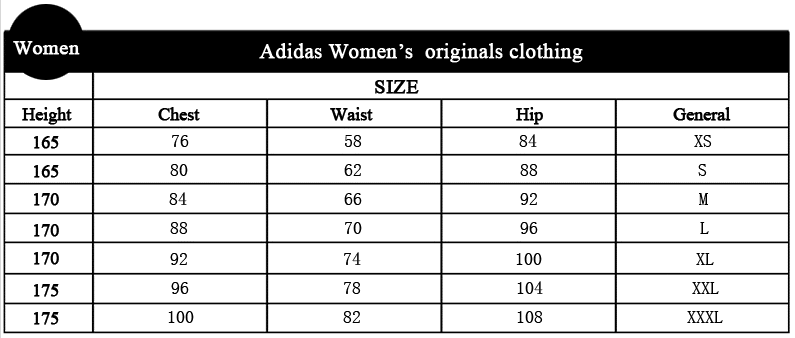 Sizes for babies and children
Here you have an example of conversion tables you can use to determine the clothes and shoe size of your baby or child. Again, this is only a reference, sizes may vary depending on the seller.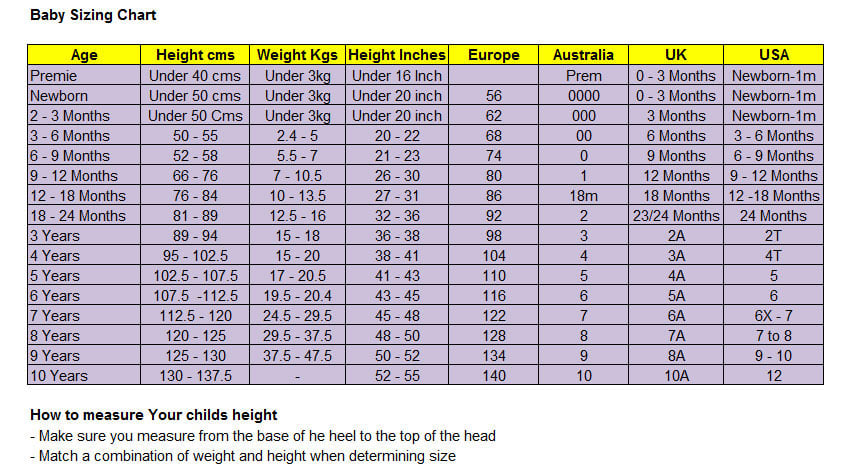 Shoe sizes for babies and children
Here is an example conversion table